Our History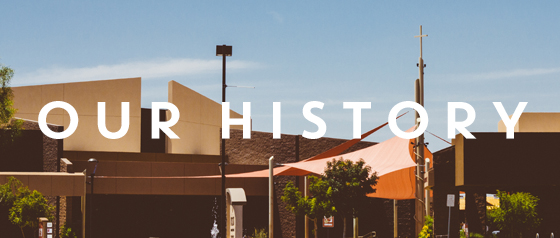 Highlights
Founded: 10/1/95 as Superstition Springs Community Church
First attendance: 200+
10 years at Highland HS
Sun Valley church plant
Changed name to MISSION July 2009
How did the church begin?
On Sunday, October 1, 1995, the church held its first public service in the cafeteria of Highland High School as Superstition Springs Community Church. The small group of about 30 people from Sun Valley Community Church, led by Gary Norton, were amazed to see over 200 people attend. The church continued to meet at Highland for 10 years.
Those 10 years at Highland High School were an amazing journey with many changes: from one service to two services, growing from 200 to 600 people, adding new staff, new leaders, new faces, and new families. It was also an era under the leadership of the founding pastor, Gary Norton. Gary stepped down as the Senior Pastor as MISSION prepared to move to its new home at 4450 E. Elliot Road in 2004.
In November 2005, Mark Connelly became the lead pastor and led SSCC to embrace Micah 6:8 as its mission. Mark resigned as Lead Pastor in December of 2013.
In January of 2015, Joel Thomas was confirmed as Lead Pastor. Joel brought with him over 16 years of pastoral leadership experience at North Point Community Church in Alpharetta, Georgia.
We currently average 6,200 people in attendance each weekend.
Why the name change?
The church was founded as Superstition Springs Community Church (SSCC). The name was originally chosen to complement the surrounding community known as Superstition Springs. In July of 2009 SSCC changed its name to Mission Community Church (MISSION) to better fit its identity and vision.
MISSION's Constitution & Bylaws:
Check out MISSION's Constitution & Bylaws by clicking the button below.