Forgiven & Set Free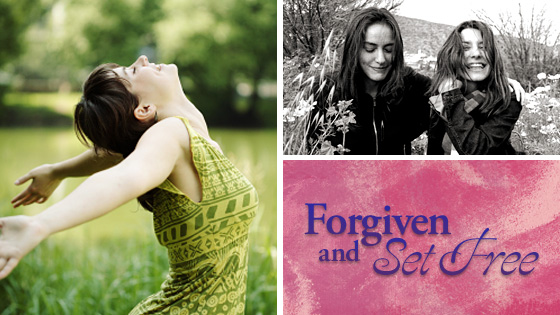 When & Where
Current session in progress. Next session to begin April 28th.
Contact Us
Please contact Shelly Harvey with questions:
We are your wife, mother, grandmother, sister, daughter, aunt, niece, granddaughter, and friends — we are everywhere. If you know someone who has experienced abortion please share this page with them and encourage them to attend Forgiven & Set Free @ MISSION where they can find hope and healing through Jesus.
Many women bear a secret shame of a past abortion(s) – In fact, statistics say, one in three are walking around with this secret which can hinder their personal walk with God and steal their joy. Are you carrying that secret, living with chains of guilt and shame from the past? If so, we encourage you to begin "Forgiven and Set Free".
Find Healing
Find healing and wholeness as you enter into this post-abortion Bible study which effectively ministers God's healing grace. You will gently be guided into bringing your emotional scars from abortion "out of the dark past and into His holy light," where true and lasting healing can take place. This is a confidential 9-week Bible study offered in a safe and understanding environment. If you struggle with issues involving secrecy, anger, guilt, shame, condemnation, or forgiveness pertaining to your abortion(s), this study is for you (John 8:10-11).
Registration Required
We ask that you register for this 9-week Bible study prior to attending. Your registration is secure, confidential and sent directly to a MISSION staff member under our Mercy ministry. You may also purchase the book, "Forgiven and Set Free" at 6:8 Books @ MISSION.
Register for Forgiven and Set Free
Recovery @ MISSION
In addition to our Forgiven and Set Free Bible study we also encourage you to come experience grace, healing, hope and joy with others through Celebrate Recovery – our recovery ministry @ MISSION that meets every Friday of the year including holidays!