Communities & Groups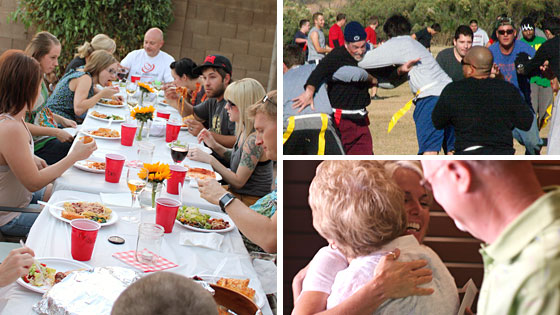 Make Big Church Small
MISSION is a big church, and continues to grow. But, a big church does NOT equal an impersonal church. Our staff and volunteers work hard to make it easy for you to connect in small communities & groups. You have the opportunity to make MISSION as small as you'd like simply by connecting in community. In addition to our life-stage ministries, we have 3 key ways below you can connect and make big church, small.
---
1: Missional Communities
We believe real community is a great way for individuals to get to know people within the church and is a great forum for ongoing discipleship and personal growth. Missional Communities (you might know them as small groups, life groups, etc.) are places where we can do justice, love mercy and walk humbly with our God in a practical setting. They also provide real opportunities to discover and live out our God-given calling and to engage in mission to our city.
---
2: Activity Groups
Looking to join a team that plays your favorite sport? Or, connect with others based on common interests, talents or activities? MISSION is full of active people with different tastes. Here's where you'll find them!
---
3: Care & Support Groups
MISSION is committed to being a safe place for hurting people and a place of recovery, healing and health. Our Care & Support groups offer help and hope for people in all types of situations.