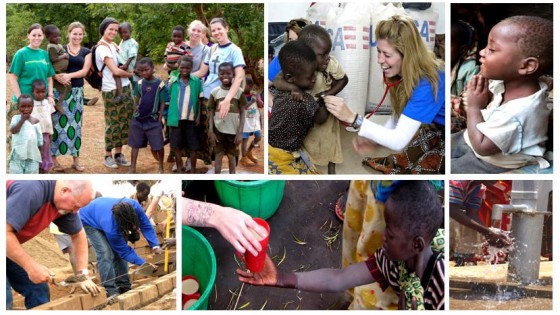 Related Media
Listen to MISSION sermons on doing justice.
Contact Us
Office: 480-455-4872
Fax: 480-539-1028
"The church should be the greatest threat to injustice in the world today"
- Chief Theresa Malila, Someobdy Cares Malawi
The Story
In 2007, MISSION began partnering with Somebody Cares, a ministry in Malawi, Africa. Somebody Cares works alongside 1,200 pastors in 17 peri-urban and rural communities surrounding the capital city of Lilongwe. Somebody Cares empowers churches, community leaders and pastors to minister to orphans and vulnerable children, widows, families and communities infected and affected by HIV/AIDS. Malawi is one of the 10 poorest nations in the world with a per-capita income of $20 a month, and a life expectancy of 37 years. There are almost one million people in Malawi who are HIV+. This nation of 15 million people is home to over 1,400,000 orphans and vulnerable children.
MISSION, in partnership with Somebody Cares is committed to seeing God's kingdom come in all its fullness to the people of Malawi.
What We Are Doing
Our particular focus is Chikudzulire -- a community located about 30 miles west of Lilongwe. Chikudzulire is home to about 68,000 people who live in 50+ villages. Alongside Somebody Cares, Mission has been involved in a number of ministries and projects not only in Chikudzulire, but in many of the other communities Somebody Cares works in.
Together with Somebody Cares we have:
Drilled 16 deep-water wells/boreholes that provide water to about 16,000 families.
Funded two Child Care Community Centers in Chikudzulire Central and Njande that serve as the centers of their villages.
Supported the work of Home-Based Care volunteers as they minister to the sick and dying, the elderly and child-headed households.
Supported pastoral and leadership training, youth conferences and Bible distribution.
Provided support for women and widows to learn income-generating skills so they can support themselves and their children.
Supported feeding programs for over 8,500 orphans and vulnerable children.
Encouraged HIV/AIDS Support Groups that are meeting the needs of hundreds of people living with the virus.
Encouraged and supported animal husbandry programs working toward food security.
Every year Mission sends short-term teams to Malawi to work alongside Somebody Cares staff and volunteers. Among many other things, our teams have:
conducted medical clinics
conducted vision clinics
worked alongside Home-Based Care volunteers
helped build community centers, pit latrines, and other construction programs.
participated in feeding programs for orphans and vulnerable children
worked in the early childhood education programs
conducted discipleship training programs for pastors and their wives, traditional leaders, youth leaders, Home-Based Care volunteers and support group leaders
Looking Forward
MISSION will continue its partnership with Somebody Cares as we move into the future. Before the end of 2015 we plan to:
send 3 Global Justice Teams

provide support for a conference for hundreds of people who are infected and affected by HIV/AIDS

support programs for women and widows that lead to self-sufficiency

support Home-Based Care programs

support a youth conference bringing together over 2,000 youth from across Central Malawi

provide support for drilling 3 deep-water wells/boreholes that will provide clean water for up to 3,000 more families

provide support for building Child Care Centers in two villages in Chikudzulire

supporting a daily meal for over 8,000 orphans and vulnerable children

If you would like join us in what God is doing in Malawi, click the button below or contact the Justice Ministries office.