Save the Family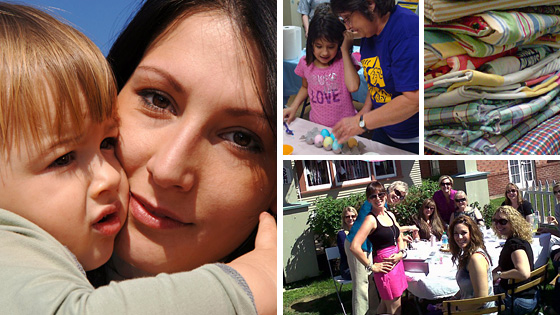 Related Media
Listen to MISSION sermons on doing justice.
Contact Us
Office: 480-455-4872
Fax: 480-539-1028
Family homelessness is damaging to everyone it touches. Save the Family empowers families to conquer homelessness and achieve life-long independence.
The Story
Save the Family is a nationally accredited 501(C)(3) non-profit agency that has been serving the Greater Phoenix Metro area for more than 23 years. Founded in 1988, the agency is one of the largest providers of services to homeless families in the Valley.
Save the Family and its partner agency, the Affordable Rental Movement of Save the Family (ARM), operate more than 180 transitional and low-income housing units for families in need in Gilbert, Mesa, Chandler, Tempe and Scottsdale.
Housing is provided to homeless families as well as working poor families with the aim of helping these families become self-sufficient. Save the Family provides case management and a full array of supportive services including financial literacy education, career development support, budgeting workshops, parenting classes and youth enrichment programs to help clients and their children achieve stability and life-long independence.
Serving Opportunities
There are many volunteer opportunities with Save the Family. Click the button below to discover ways you can be part of saving families here in the East Valley.