Sunshine Acres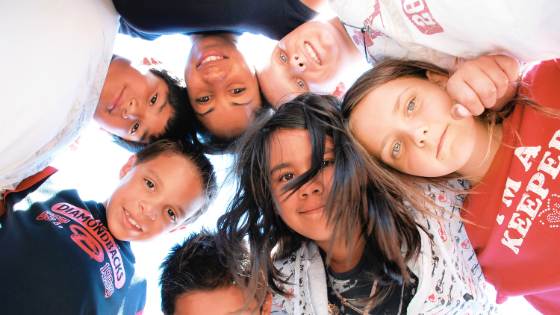 Related Media
Listen to MISSION sermons on doing justice.
Contact Us
Office: 480-455-4872
Fax: 480-539-1028
The miraculous story of Sunshine Acres Children's Home encourages and inspires people all over the world.
Rev. James and Vera Dingman (Uncle Jim and Aunt Vera) opened Sunshine Acres in 1954 with a desire to give their lives to caring for children who are hurting and faith that God would provide all they needed. The Dingman's had spent their entire lives serving those forgotten by society: the sick, the poorest of the poor, migrant families and people in prison. For 17 years they had prayed for a place to take care of homeless children. In 1953 they sold their home and with the help of the Mesa Optimist Club made the down-payment on 125 acres of Arizona desert with a few run-down buildings. They were grandparents with no income, 11 years of mortgage payments, no electricity and a well with a broken pump. Aunt Vera writes, "That day we both felt that we should never solicit money, or a board, or a brick, and that no child would ever be turned away for financial reasons. God impressed upon us very strongly that this was His work. We were to take care of the children, and He would take care of the finances." This was the beginning of the Miracle in the Desert.
Since then Sunshine Acres has been home to more than 1,600 children and still today children will not be turned away for financial reasons. They do not receive government support for the children and though they are donor funded, they do no fundraising or solicitation for themselves. Many friends, businesses, churches and volunteers contribute and host fundraising events on behalf of the home, and God is still working miracles!
To volunteer or get involved with Sunshine Acres, click the button below.