Marriage & Family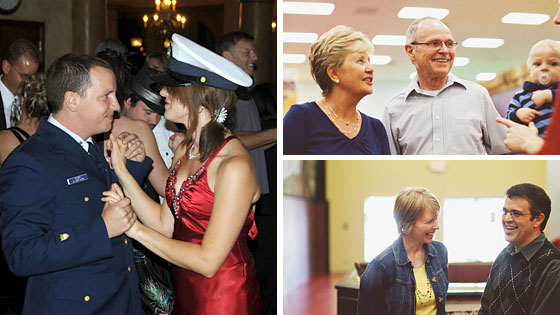 Related Media
Listen to our marriage series called TwoIgnite where we cover everything from conflict & family to the bedroom & humor!
Contact Us
Please contact Shelly Harvey with questions:
#datenightphx

When was your last date? How you answer that question will speak volumes about your most important relationship. Why? Good relationships don't just happen. Intentional, fun, planned time and strong skills improve relationships between couples, parents and children, co-workers, family and friends. We're provding date night ideas and conversation starters for you and your spouse. Click the button below to learn more.
Rekindle Your Marriage
The next session of Rekindle begins SEPTEMBER 9, 2013.
Rekindle is a 5-week program designed for individuals who want to enhance and/or repair their marriage.
Week #1: The Marriage Mirror
Week #2: Empathy
Week #3: Genuine Forgiveness
Week #4: Communication Breakthroughs
Week #5: Building a Future
Rekindle is taught by Pastor Randy and Dr. Kathy Thomas. Randy and Kathy bring a wealth of experience into the arena. Randy serves as MISSION's Pastor of Mercy Ministries and handles pastoral counseling at the church. He is the former chaplain to the Tarrant County Family Courts, has a Masters in Pastoral Counseling, and has over 30 years experience in working with couples. Kathy, is a clinical psychologist. Randy and Kathy have been married for 35 years and have three children and three grand-children.
Childcare is available. Cost is $40 per child or $60 for family.
The cost for the entire 5-week workshop is $15 per adult. Registration will open in August.
Other Marriage & Family Resources
We offer a variety of related marriage & family resources here @ MISSION including:
Also, be sure to check out 6:8 Books @ MISSION for some great marriage & family resources.
Recovery @ MISSION
In addition to our support groups & counseling we also encourage you to come experience grace, healing, hope and joy with others through Celebrate Recovery – our recovery ministry @ MISSION that meets every Friday of the year including holidays!