Child Dedication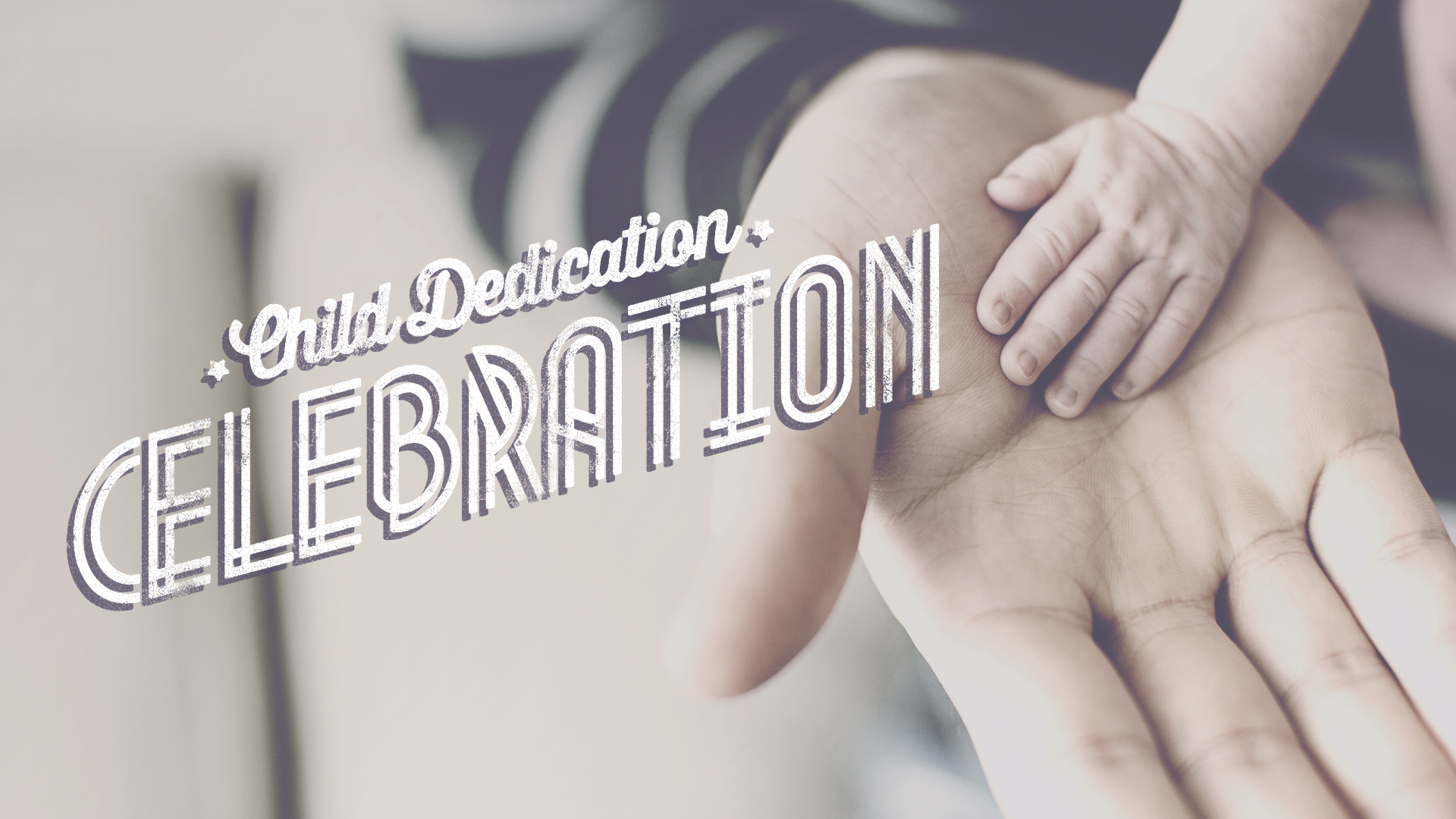 MISSION believes children are a gift from God and celebrates parents who choose to raise their kids with godly principles. Child Dedication Celebration is an opportunity for parents to publicly declare their intent to raise their child in a way that honors God and commits to spiritually influence them in a way that leads the child to desire a personal relationship with Jesus. In many ways a "child dedication" service is truly a "parent dedication" service, as parents publicly declare to raise their child in a Christ-centered home.
At MISSION, we believe these things are important in a Christ-centered home:
Continually seeking to live a God-honoring life.
Continually seeking to honor, enjoy and prioritize marriage.
Continually seeking to impress the heart of God into your children.
The next celebration is on Sunday, February 21st at 1159a and the required parent class meeting is on
Sunday, January 31st at 1159a.
Listed below are frequently asked questions about Child Dedication Celebration. Take time to review them to find answers to any questions you may have. For unanswered questions, feel free to contact Chris Brown.
FAQs on Child Dedication at MISSION
Is child dedication the same as infant baptism or christening? What is the biblical purpose of child dedication?
Child dedication is different from infant baptism or christening. Child dedication is the act of giving back to God the gift He has given you as parents. It is an act of worship, thanksgiving, trust and commitment. The practice of child dedication has been modeled throughout the Bible.
We can find the root of child dedication in 1 Samuel 1:27-28 where a godly woman named Hannah prayed year after year for God to give her a child. God answered her prayer and gave her a son, whom she named Samuel. When Samuel was born, his mother prayed:
27 For this boy I prayed, and the

Lord

has given me my petition which I asked of Him.

28 So I have also dedicated him to the

Lord

; as long as he lives he is dedicated to the

Lord

." (NASB)
The Gospel of Luke tells us that following the birth of Jesus, Mary and Joseph took the infant child to the temple and dedicated Him.
In both instances, the parents fully entrusted their child to God.
Do I need to be a member of MISSION to have my child dedicated?
You do not need to be a member of Mission Community Church to have your child dedicated. We do encourage parents to make sure they are calling MISSION their church home. Why? In dedicating your child to God, you are stating that you are willing to partner with God and the church to raise your child in cooperation with God's intentions.
To learn more about becoming a member of Mission Community Church, visit the membership page.
To have your child dedicated at MISISON:
We ask parents to have a personal relationship with Jesus Christ.
We ask parents to be sure their beliefs line up with MISSION's core beliefs.
We ask parents to be regular attenders of weekend services at MISSION.
Does MISSION baptize infants?
Rather than baptizing infants or children, MISSION encourages Christian parents to dedicate their child. This is a ceremony in which parents formally call upon God's blessing for their child and publicly commit to raise him or her in accordance with scripture.
Dedication does not impart grace or salvation to a child. Salvation comes only through faith in Jesus Christ as each person recognizes their sinfulness and receives forgiveness and eternal life through Christ and His work on the cross.
Baptism is available at MISSION for anyone who has placed his or her faith in Jesus as their Savior from sin. Once a person has chosen to become a follower of Jesus Christ, baptism is the next step that publicly symbolizes a person's new life in Him.
At what age can a child take part in Child Dedication Celebration?
While MISSION does not have a set age requirement for child dedication, the average age for a child to be dedicated is four to twelve months old. Many parents dedicate children much older than that, and often for the following reasons:
The parent(s) are new believers in Christ and their children were not dedicated when they were infants.
The parent(s) are having a younger child dedicated and want to have their older child dedicated at the same time.
I am a single parent. May I still dedicate my child?
Yes! Child dedication signifies the commitment of parents (including single parents) to do their best to raise their child to be a follower of Christ. Additionally, we highly encourage single parents to dedicate their child as they commit themselves to raise him or her without the presence or partnership of a spouse. As a church, MISSION is committed to supporting single parents in providing a Christian foundation for their child's upbringing.
What should we expect during the Child Dedication Celebration?
Child Dedication Celebration is a 'stand alone' service and does not take place in the adult worship service. If you are inviting friends and family to join you in this celebration, we encourage you to invite them to attend an adult worship time, and attend Child Dedication Celebration as well.
Because parents are the key role models for their children, they play a primary role in the dedication celebration. During the celebration, the parents and the child come forward in front of the other celebration families and guests for a special time for each family. A letter (which the parents write during the child dedication class) in which the parents share their prayers, hopes, dreams, trust and belief in the importance of raising their child in a God centered home is read aloud by either a parent or the pastor celebrating the dedication. Prayers are then said over each family.
Who should we invite to the dedication celebration? Do I need to select 'godparents' for my child?
Child Dedication Celebration is a very special time, so please invite your family, friends and even Missional Community members. There is no limit to the number of guests you may invite. Although MISSION does not use the term 'godparents', we do welcome parents to invite friends and family members committed to supporting them to stand with them during the dedication. The presence of these significant adults symbolizes their commitment to play a supportive role in the child's spiritual development.
What if I am unable to attend the child dedication class? Can my spouse attend class for the both of us?
The class is a required part of the process for each parent desiring to dedicate their child at MISSION. Parents who have taken the class have been thankful and delighted by what they take away from the time.
I am a new believer and am a bit nervous about all of this.
As a new believer, we are delighted to be a part of this important step in your new found walk with Jesus. Our intent is to come alongside of you and help ensure that the Child Dedication Celebration is a non-threatening process that will be a personal time of deep significance for you and your family.