JH House Groups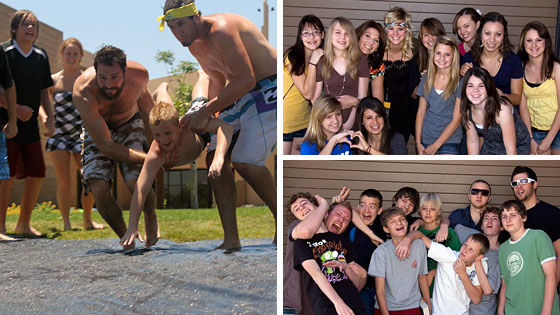 When & Where
We meet 6P Saturdays and 9A Sundays in The Student Center and in small groups during the week.
Get TXT Updates
TXT MissionJH to 411247
HOUSE GROUPS
SIGN UP TODAY!
We believe that relationships are the key to growth in the life of our students. The main way to develop those relationships in our Jr. High ministry is through our house groups. Not only do we believe that house groups are the best way to meet peers and classmates, but we also see throughout the Bible that community is needed in the life of a Christ-follower.
On most Wednesday nights throughout the school year we meet in houses around the East Valley. We spend an hour and forty-five minutes together, hanging-out, laughing, and having honest conversation. Every Wednesday we will be going over the message from the previous weekend, asking questions and wrestling with tough issues.
We have anywhere from 2 to 5 groups at a particular house and between 4 and 10 students in a group. We separate our boys and girls in gender specific houses. The environment that we create is one that is safe, fun and a place to draw near to Jesus.

WHEN?
We meet from 645 – 830p weekly on Wednesdays.
SUMMER/FALL 2013 MEETING DATES:
* August 21st and 28th
* September 4th, 11th and 25th
* October 2nd, 9th, 23rd and 30th
* November 6th, and 13th
* December 4th
* December 11th JH Christmas Party on MISSION campus
* December 18th NO JH HOUSE GROUPS
House groups will resume January 8th