JH House Groups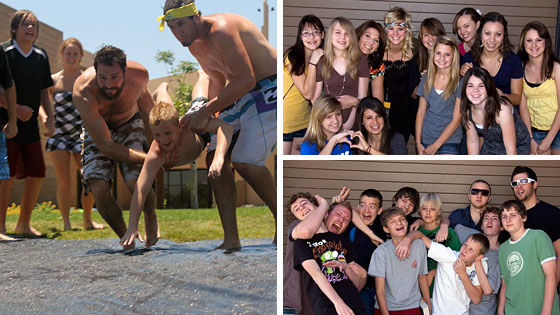 When & Where
We meet 6P Saturdays and 9A Sundays in The Student Center and in house groups during the week.
Get TXT Updates
TXT MissionJH to 411247
HOUSE GROUPS
SIGN UP TODAY!
We believe relationships are the key to growth in the life of our students. The main way to develop those relationships in Jr. High ministry is through house groups. Not only do we believe house groups are the best way to meet peers and classmates, we also see throughout the Bible that community is needed in the life of a Christ-follower.
On Wednesday nights throughout the school year we meet in houses around the East Valley. We spend an hour and forty-five minutes together. Each week we go over the message from the previous weekend. We hang-out, laugh, and have honest conversations.

We have anywhere from 2 to 5 groups at a particular house and between 4 and 10 students in a group. We separate our boys and girls in gender specific houses. The environment that we create is one that is safe, fun, and a place to draw near to Jesus.

WHEN?
We meet from 645 – 830p weekly on Wednesdays.
SPRING 2014 MEETING DATES:
* March 19th and 26th
* April 2nd,9th,16th,23rd,30th
* May 7th NO HOUSE GROUPS - Talent Show at MISSION
(House groups are off for the Summer and will resume in August.)