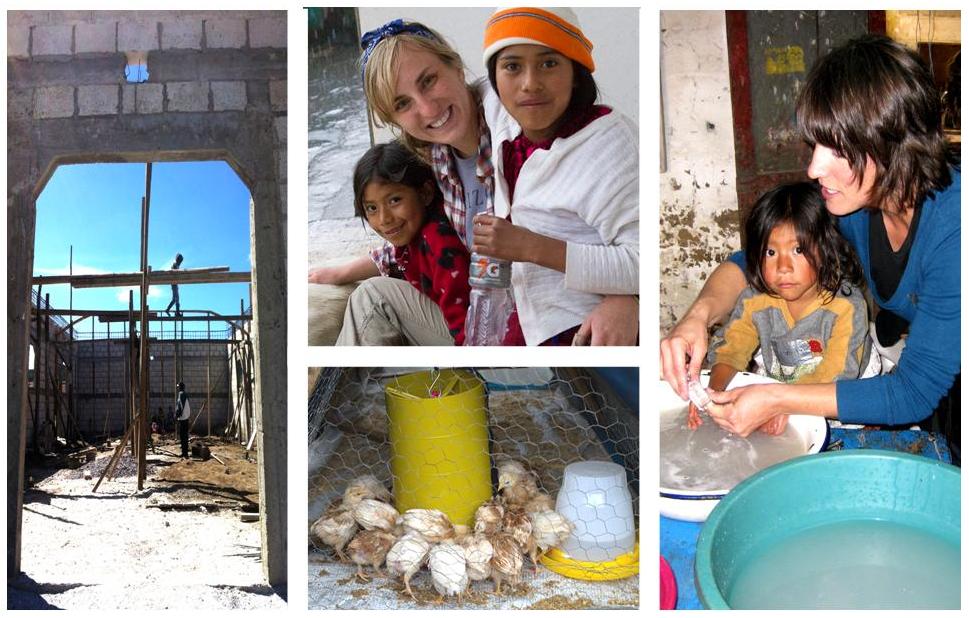 Related Media
Listen to MISSION sermons on doing justice.
Contact Us
Office: 480-455-4872
Fax: 480-539-1028
Global CHE Enterprises brings hope to impoverished rural and urban communities through sharing the Gospel, preventing disease, and engaging in holistic community-based development.
The Story
In 2011 MISSION visited Guatemala and the ministry of Dr. Hugo Gomez. Based in the city of Quetzaltenango in the mountains of Western Guatemala, Dr. Gomez and his wife Miriam began working among the Mam and Quiche indigenous peoples of Guatemala in 1984.
Since then the work has grown and today Global CHE Enterprises (GCE), the ministry that Dr. Gomez leads, works in 8 countries in Meso-America. The team of 45 staff and over 575 volunteers work in 52 villages throughout the region. People are being taught to be followers of Jesus, and whole communities are being lifted out of cycles of poverty and disease. As a result, in the the last 3 years more than 1,500 people have made professions of faith in Christ, 25 new churches have been planted, and literally thousands of people are experiencing greater health and dignity. The vision of Dr. Gomez and Global CHE Enterprises is to see the lives of all the indigenous peoples of Meso-America transformed as the Gospel is declared in "word and deed."
As the church spent time with Dr. Gomez and his staff and volunteers, God knit their hearts together and it became clear that Mission Community Church and Global CHE Enterprises were being called to work together to see God's kingdom come to Meso-America.
What We Are Doing
Since the fall of 2011, MISSION has focused our partnership on two Quiche villages - Chicoz and Chirramos. These two villages are located about 45 minutes from Quetzaltenango. More than 500 Quiche families live in these two communities. Mission has:
helped with the funding and construction of the new planted church in Chirramos.
purchased sewing machines and looms for the women of Chirramos - enabling them to begin to support themselves and their children
immunized over 13,000 farm animals and provided funding to develop animal husbandry projects in 11 villages
sent short-term teams to work alongside the ministry of Dr. Hugo Gomez.
Looking Forward
In 2016 MISSION will continue our partnership with Dr. Gomez and Global CHE Enterprises by:
sending 2 global justice teams
working with women and helping them with their sewing businesses
continuing expanding the animal husbandry projects
exploring a potential focus on one or two new villages
helping with the construction of the CHE Center. In 2008, the Lord provide GCE with 20+ acres of land on which to build a ministry and training center to serve all of Meso-America. This center will provide training in Community Health Evangelism (CHE) to pastors, community leaders and missionaries from across Latin America.
If you would like join us in what God is doing in Guatemala, click on the button below or contact the Justice Ministries office.